In recent years, XUNWEI hand in hand the overseas manufacturer together developed the digital High-Definition signal interface equipment market, relied on the remarkable product research and development ability, promoted one after another enjoys has the great reputation XW the series HDMI signal to lengthen, the assignment, the cut and the transformation product. After many year striving for success, we in markets and so on East Asia announce a victory one after another, the product share obviously promotes, the XW series has laid the solid overseas market foundation.
 At present, the XUNWEI product and the service have covered education, TV, CCTV, the telecommunication, the financial profession and so on many domains, the achievement regard the audio frequency connection expert, XUNWEI will not stop the advance the step, the XUNWEI product unceasingly will also weed through the old to bring forth the new, customer satisfaction, the science and technology will create will be XUNWEI unremitting pursues first!
  Welcome you to glance over our website: www.xunwei.org Understands more about ours technology, the product and personnel's related information.

Contact method
Chengdu GaoPeng Road 12 on the first floor of Block A
TEL:86-028-82008833 / 85191628 / 85198960 / 85153728
FAX:028-85190650
Sales Hot-line:

400-6269-808
XUNWEI Information Technology CO.,LTD
  XUNWEI Information Technology CO.,LTD is specialized research and development production audio video signal equipment, broad electricity equipment, Digital supervision equipment,and so on . For many years, XUNWEI has devoted in provides the valuable product solution and the best customer service experience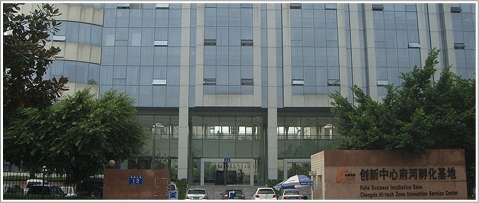 The company subordinate's product R&D center, is take originally is located in University of Electronic Science and Technology of China's XUNWEI the electronics research center technology backbone as the secondary roles composition, has nearly dozens of specialized to research and develop engineer, each kind of precise research and development measuring instrument more than 100 Taiwan. Has set up three independent research and development departments, is responsible to research and develop the A/V series, the broad electricity equipment, the digital supervision equipment separately.
  As the specialized sound video signal interface equipment manufacture manufacturer,XUNWEI unifies itself to be engaged in the electronic information technology applied research for a long time the experience, the research development has the international standard, the high usability, the high quality XW series to regard the audio frequency product, in today's digitized time, because the new technology emerges the market continuously, an enterprise must maintain the competitive power, "the speed" is very essential. We quickest grasp the customer diligently in the same profession the demand. Our engineer adjusts the thought promptly, will develop these to meet these needs, the innovative new product and the new technology, service integration business eagerly anticipates the future market.